Moreover, the share of those who hold or held cryptoassets increased by 2.35 percentage points, to 5.35% (from approximately 1.5 million people to 2.6 million people), compared with the 2019 FCA Consumer Research, the regulator said.

Some other findings from ythe survey reveal:

75% of consumers who own cryptocurrencies hold under GBP 1,000 (USD 1,229).
Advertisement

The most popular reason for consumers buying cryptocurrencies was as 'as a gamble that could make or lose money.'

Crypto exchanges are a key market participant and most consumers used non-UK based exchanges.

This year 27% had never heard of cryptocurrencies, compared with 58% in the survey last year.

Bitcoin (BTC) was the most recognised cryptocurrency and, whilst Libra does not yet exist as a cryptocurrency, 22% had heard of Libra.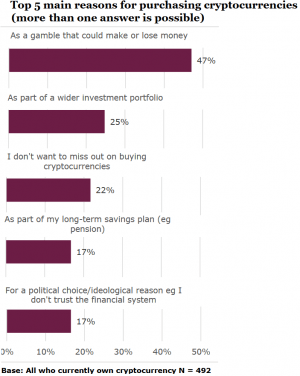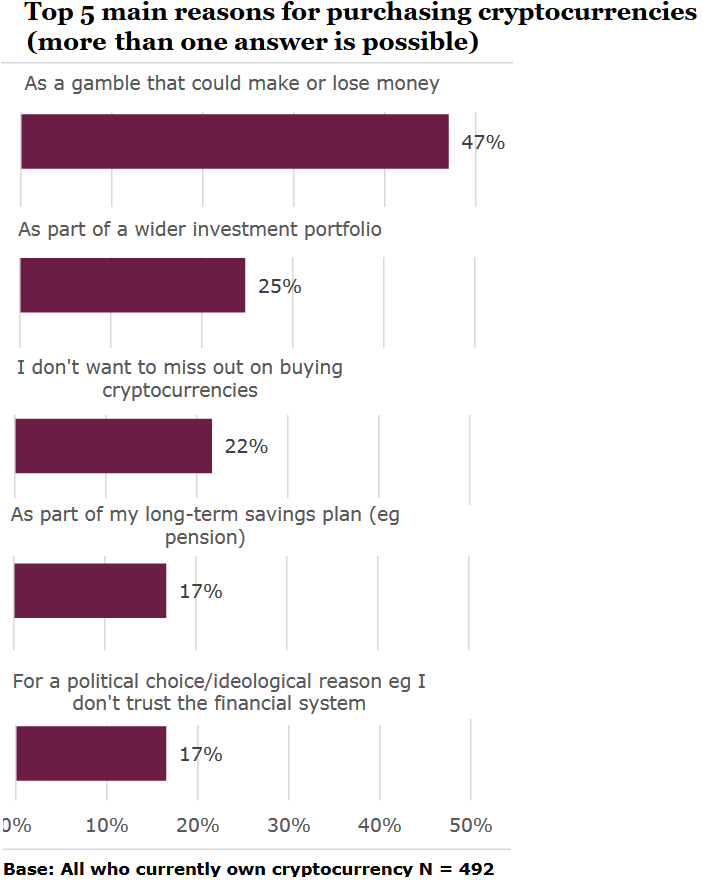 If you are new to the Cryptocurrency world and would like to open an account we recommend Cex.io.